What Are the Benefits of Tire Service and Replacement?
Regularly servicing your tires is among the most important things you can do to maintain your vehicle's safety. At our Land Rover tire center near Sacramento, CA, we take that to heart. Whether it's examining your tires for normal wear and tear like balding and road damage, or doing a routine tire rotation, our tire experts are here to help. Most importantly, servicing your tires gives our team a chance to get under the hood and check on any other issues that may have gone overlooked. Through regular visits to our tire center at Land Rover Sacramento, you'll decrease your chances of having a flat tire, ensure you have the right tires for the colder months, and keep your vehicle balanced. Looking for all-terrain tires, mud-terrain tires, summer tires, snow tires, performance tires, or a new set of all-weather tires? Speak to a tire professional of ours today to learn more about our tire selection and tire repair services!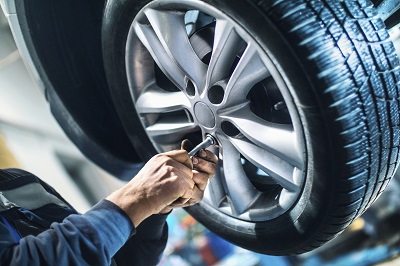 How to Schedule a Tire Service Appointment at Land Rover Sacramento
Ready to schedule an appointment near Sacramento, CA? Eager to order Land Rover tires? Making it happen couldn't be easier. Our professionals are standing by to assist. Contact Land Rover Sacramento today or complete our schedule service form to find a time that works best for your schedule.
Land Rover Service: 

(916) 483-2886

Land Rover Parts: 

(916) 483-2886